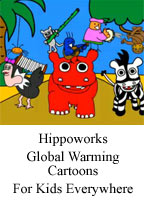 Hot Stuff -- Chill Out

Meeting the Energy
Challenge
Konstantinos Boulouchos
of the Institute of Energy
Technology, Zurich
and Stephen Schneider,
Stanford University

Stephen Schneider:
invaluable advisor,
international leader
in climate science
education.


Essential Reading

California, Swiss,
international scientists
and educators --
working together:
developing some of
world's most effective,
engaging science
education resources.
Real science evidence,
not politicized campaigns.






















Thank you
swiss nex San Francisco
for recommendations of
great Swiss programs
and resources.

swissnex Bern Headquarters
San Francisco (ClimateChangeEducation.Org's home base city)
swissnex's FORA TV Channel Links Search: Climate Change
Higher Education in Switzerland [48 pg pdf] Campus & Research Park [44 pg pdf]
swissnex is a network of science and technology outposts run by the
Swiss State Secretariat for Education and Research (SER), in close
cooperation with the Federal Department of Foreign Affairs (FDFA).
swissnex is a key component of the Swiss strategic policy on the promotion
of education, research and innovation set by the Federal Council.
Apart from Europe, the U.S, India, China, Russia and South Africa
are priority countries for bilateral cooperation given their proven
potential for scientific and technological development. Brazil, Chile,
Japan and South Korea will get special attention as well.
bangalore boston san francisco singapore shanghai
Examples: News item: Dye-sensitized solar cells
Blog: May 2010 Study Tour of Renewable Energy in Switzerland
Bilateral event --held in San Francisco, March 2010:
Meeting the Energy Challenge
with Konstantinos Boulouchos of Institute of Energy Technology, Zurich
and Stephen Schneider, Stanford University
===============================
International Organizations -- in Geneva and Bern
===============================