Portal Website for: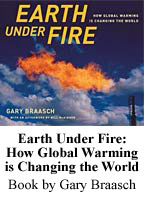 Alberta Government
Climate Change: Creating Solutions for Our Future -
Education Kit
Curriculum-linked climate change unit that will help teachers
improve their students' awareness and understanding of
climate change. Fitted to Pan-Canadian Science Framework
for Canadian Science Education
PDF, 181 pages


BC climate Action Toolkit
A climate action resource for local government by local
government in collaboration with UBCM, Smart Planning
for Communities & the Province of BC.


BC Climate Exchange
Resources for Businesses, Local Governments
or First Nations, Teachers, Residents.
Youth and Schools Resources - listing with
full project descriptions, staff contacts, links to 68
resource sites.